MUNICH 2016 – Outdoor Rally
TOGETHER FOR EUROPE. ENCOUNTER. RECONCILIATION. FUTURE.
500 years of division is enough – unity is possible!
Divided Churches, people fleeing their countries, poverty caused by various crises in Europe  –  Christians of different Churches and Communities say their Yes to unity in the diversity of cultures.
United we wish to give a sign of hope and witness to our journey 'Together' in Europe
With the participation of leaders from different Movements and Communities, including: Maria Voce (Focolare Movement), Gerhard Pross (YMCA Esslingen), Andrea Riccardi (Community of Sant'Egidio), Gerhard Kehl (Jordan-Stiftung), Michelle Moran (ICCRS), P. Heinrich Walter (Schoenstatt Movement), Gérard Testard (Efesia), Thomas Römer (YMCA Munich), Walter Heidenreich (Freie Christliche Jugendgemeinschaft Lüdenscheid)…
STREAMING
There will be a streaming broadcast from 2pm to 6pm in the following languages (as per date of Newsletter publication): German, English, French, Italian, Portuguese, Spanish and Hungarian. After 6pm the broadcast will continue in the original language until 10pm.

A link to access the broadcast will be published on the Homepage of this international web site in due course.
Karlsplatz (Stachus) Square in Munich (Germany) | 2nd July 2016 | 2 pm – 10 pm
The programme will unfold in four parts.
Space will be devoted throughout the programme to performances (music, mime, dance…) culminating in a symbolic act of reconciliation, a reconciliation that opens doors to the future. 
I. Unity is possible!
Opening music and introduction to the programme: why are we here?
Maria Voce (Focolare Movement): Unity is possible
Messages and video recorded messages from Pope Francis and from Patriarch Bartholomew
Short testimonials of 'successful experiences of unity' from various European countries
II. Reconciliation opens up the future – 500 years of division is enough
Miroslav Volf: Message of reconciliation
Testimonial of reconciliation between Reformed Church and the Mennonites (Peter Dettwiler and Larry Miller)
Gerhard Pross (YMCA Esslingen): Unity in reconciled diversity
Interviews with:
Card. Kurt Koch (Pontifical Council for Promoting Christian Unity, Rome)
Evangelical Bishop Frank Otfried July (Lutheran World Federation)
Rev. Olav Fykse Tveit (Ecumenical Council of Churches)
Metropolitan Seraphim Joanta (Metropolitan of the Orthodox Romanian Church of Germany, Central and Northern Europe)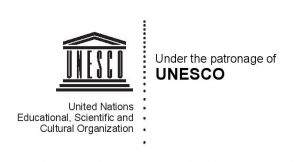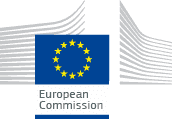 III. A culture of relationship and mercy
Young people's voice: That's how I would like Europe – that's a Europe worth working for!
Gérard Testard (Efesia): How the journey of Together for Europe changed me
Jeff Fountain (Free Church): The Future of Europe lies in its roots
Andrea Riccardi (Community of Sant'Egidio): No more walls!
IV. Mission and future
Interview with Evangelical Bishop Heinrich Bedford-Strohm and Cardinal Reinhard Marx
Gerhard Kehl (Jordan-Stiftung): Short update on series of events "Beginnings of a New Journey in Europe"
Concluding Message: Thomas Römer (YMCA Munich) and Michelle Moran (ICCRS)
Sending off: P. Heinrich Walter (Schoenstatt Movement)
Encounters in the streets and squares of Munich to follow
From 7pm till 10pm Musik – Messagges – Celebration
Walter Heidenreich(FCJG); Paul Manwaring (Bethel Church); Gerhard Kehl (Jordan Stiftung); Matthias Kunick (YMCA Munich); Jessica Angelina (GLC Munich); Christof Michos (EVZ Munich),  P. Hans-Martin Samietz (Schoenstatt Movement)
During the Outdoor Rally and in the evening, the following bands will be playing: