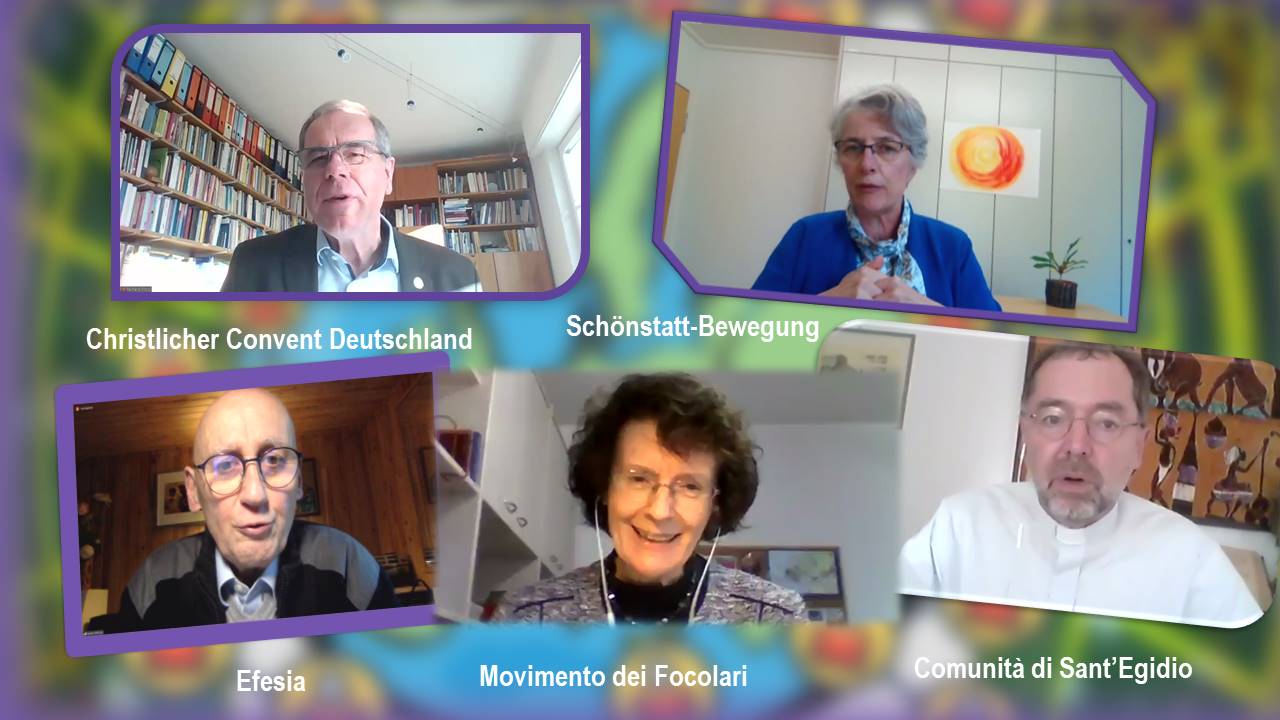 The pandemic forced upon us a certain 'non-availability'; we ought to develop a new availability for the action of the Holy Spirit so that we may discover a new home for our charisms, and the interior spaces of our respective spiritualities. We ought to develop a new trust to be able to bear witness that in any desperate situation there is always a way that points to the future: the way of God with us.
This was the "quintessence' of a group of Friends of Together for Europe" during the Zoom meeting on 14.11.2020.
Five of the many charisms represented in Together for Europe introduced themselves and shared how they are responding to today's challenge, the pandemic.
The harmonious blend of the different charisms allows us to have a glimpse of the "score written in heaven".
Here you can download the texts of the various contributions:
International Secretariat of TfE