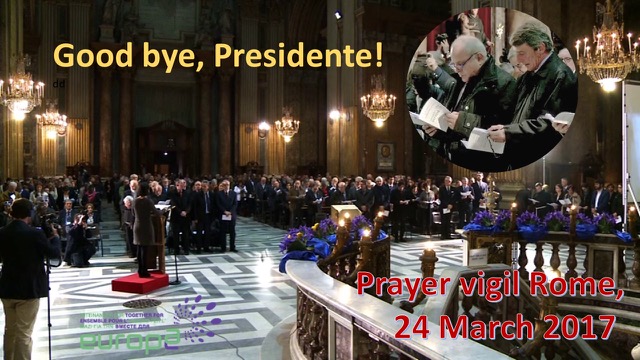 A great friend of Together for Europe passes away
As an MEP, David M. Sassoli took part in the prayer Vigil, which was held at the Basilica dei SS Apostoli (Rome) on March 24, 2017, to mark the 60th anniversary of the Rome Treaty (read the interview >>). In July 2020, as President of the European Parliament, he sent his appreciation for our initiative for May 9. Here we want to make known his meaningful and encouraging letter.
Letter of president of the European Parliament David Maria Sassoli to Together for Europe, 9 July 2020
We are deeply grateful to him for his strong political commitment, characterised by deeply Christian values, and express our great appreciation. We sincerely hope that his example and the legacy of his determined commitment to politics and society will live on in the future.
International Secretariat of Together for Europe