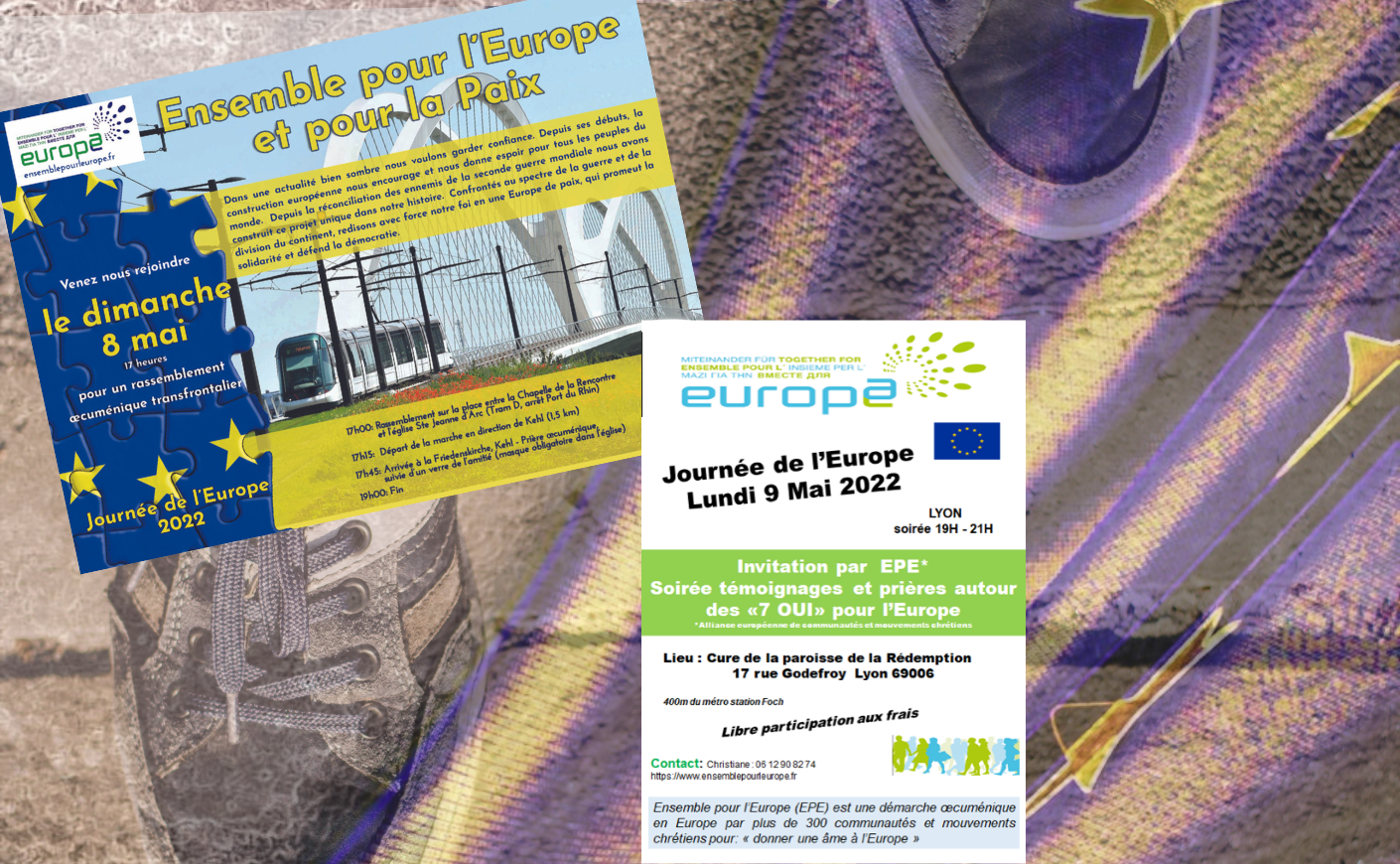 On 8 May a cross-border march from Strasbourg to Kehl
On Sunday 8 May 2022, a peace march by foot will start in Strasbourg, leading from Alsace (France) to Germany. "We want to give courage and hope to the people of Europe".  So declares the National Committee of the Together for Europe, France. "Against the background of the many wars, we want to use our own history to remind people that reconciliation is possible."
The march starts at 5 pm in Strasbourg and ends after 1.5 km in the Friedenskirche in Kehl with an ecumenical prayer. After the prayer – by offering a drink – there will be some more possibility for all participants to meet each other.
Europe Day in Lyon, Monday 9 May 2022
An evening of testimonies and prayers around the 7 'YES' to Europe will take place.