Together for Europe brings together Christian Movements and Communities – over 300 in number spread across the Continent – belonging to different Churches. While preserving their independence, collectively they form a network to pursue shared goals, each bringing a contribution specific to their own charism.
A reality rooted in strong shared experiences; Movements and Communities – just as different from each other as European cultures, languages and regions – establish relationships of communion and fellowship in which full respect of mutual diversity is maintained.
Together for Europe wants to respond to a need for a "culture of reciprocity" in which individuals and peoples welcome and get to know each other and reconcile differences with mutual respect and support.
Together for Europe held large European events in Stuttgart in 2004 and 2007 and in Munich in 2016; with another event taking place in 2012 across 152 European cities, with Brussels as a focal point. A true, small-scale model of Europe united and alive; while many of its activities are carried out locally, a broad vision of being part of a globalised world is maintained throughout.
Together for Europe seeks to meet the key challenges of the Continent putting the charisms of Movements and Communities at the service of humanity. This gives rise to numerous initiatives which promote reconciliation and peace, the safeguarding of life and creation, a just economy, solidarity with the poor and the marginalized, the family, the good of cities and brotherhood in Europe.
WHAT IS OUR VISION OF EUROPE?
We envisage a united and multifaceted Europe, with strong social cohesion and cultural diversity. No more can our differences be a reason for fear or separation. We live for a Europe where differences are not eliminated, but valued and encouraged.
We envisage a Europe animated by brotherhood spread by a love rooted in the Gospel which yields fruits such as the sharing of goods and resources, equality and freedom for all and openness to people of other cultures and religious traditions. This way of life has the potential to spur more courageous choices in all fields.
We envisage a Europe that itself becomes a "message of peace", and a bridge between peoples. We help to build it through our daily commitment to mutual forgiveness and lived reconciliation. We envisage a participatory and democratic Europe.
The awareness that each of us is a unique individual with an inherent social vocation makes possible new forms of responsible participation in democracy and relationships between citizens and institutions.
We envisage a Europe that is aware of its responsibilities and open to the whole world.
We envisage a Europe – from the Atlantic to the Urals – that places emphasis on the human person, acknowledging that its unique dignity must be respected by states, civic and religious communities as well as by individuals.
Together for Europe: as seen by
its pioneers and leaders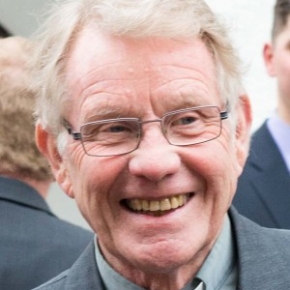 Fr. Michael Marmann
Schönstatt-Bewegung
"We feel that the process towards creating a Europe for everyone is a clear sign of our times. And it is God who speaks through such signs. Christianity should not constitute only a religious superstructure, but should involve the human person as a whole."
Pastor Friedrich Aschoff
Geistliche Gemeindeerneuerung in der Evangelischen Kirche
"Europe is undergoing a process of enlargement and unification and we want to be attentive to such impulses from God, and incarnate them in our Movements. The historical moment for doing so is now, as evidenced also from the fact that the Movements are working together. My wish is that Europe can find again its Christian soul and be revitalised by the action of the Holy Spirit, and I want to share in this exciting project."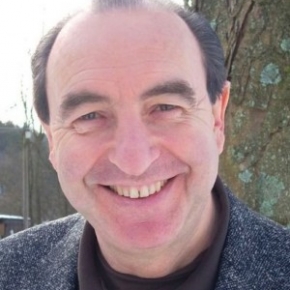 Walter Heidenreich
FCJG Lüdenscheid
"We must rise together with a common voice, not in defence standing with our back to the wall, not in reaction to the afflictions which Europe has suffered, but in order to propose answers drawn from the Gospel – expressed not only through words but also through actions."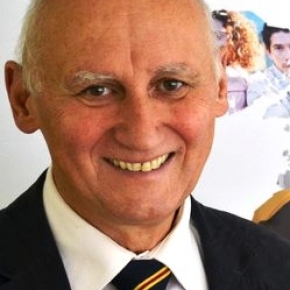 Gérard Testard
Efesia
"We are following in the footsteps of the founding fathers of Europe and of all those who throughout history opposed the inevitability of conflict and broke down barriers. The true challenge which we face today is the future itself. Will we be able to turn this impulse of brotherhood into a reality that is capable of influencing the future of Europe?"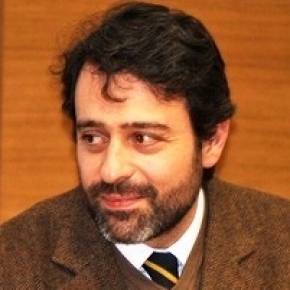 Christophe D'Aloisio
Fraternité orthodoxe en Europe occidentale
"For me these moments represent the visible tip of the iceberg. The body of Christ present throughout the world that gives it a soul; that is the salt of the Earth."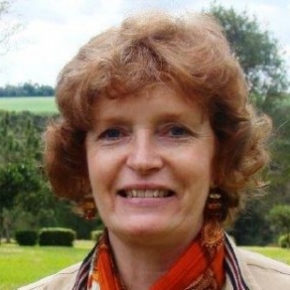 Michelle Moran
ICCRS / Sion Community
"In Together for Europe we do not speak of ecumenism, it's a reality that we live together. From the starting point of unity we can go ahead… coming from different experiences and expressions, but united for a common mission, a common goal which is to tell Europe: 'It's possible to live in unity, it's possible to manifest reconciliation and it's possible to show that there is life and hope for our continent'."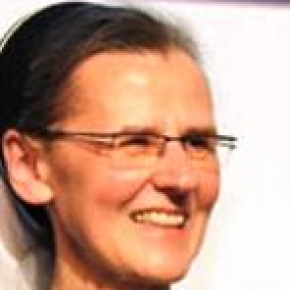 Sr. Anna-Maria aus der Wiesche
Christusbruderschaft Selbitz
"I believe that if we uncover the values of God, the human person and society itself will be able to breath once more. Together we can give visibility to that inner dimension, where God dwells, and help people find Him."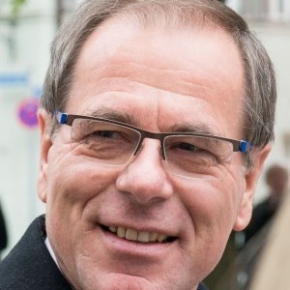 Gerhard Pross
Treffen von Verantwortlichen / CVJM Esslingen
"Unity is possible, it is real: we have experienced it together. Jesus overcame barriers, we found ourselves together, we understood each other deeply, from within, and this is the biggest thing for me. Of course we do not stop at our communion; it brings us out, through Together for Europe, to our society."
Andrea Riccardi
Comunità di Sant'Egidio
"Together for Europe should in European countries become a movement of feelings and ideas… a powerful flow of passion for unity that can overcome rigidity and break down borders. This is not just a nice event, but rather an expression of destiny – a call for us Christians, a chance for our co-citizens and a gift for the entire world. This flow runs deep through history and has the capacity to envelop and carry with it many."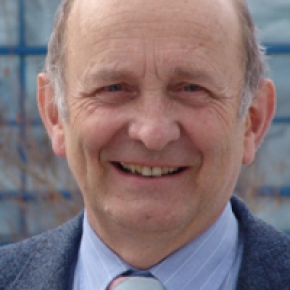 Helmut Nicklas
CVJM München
"What we have and can communicate are not just ideas, but facts we have experienced and lived among ourselves. We want Europe to appreciate that in its heart there are peoples of God that for a long time have been putting into practice unity, cooperation and communion. We are connected in a network and together we want to transform Europe into a space where it is a joy to live."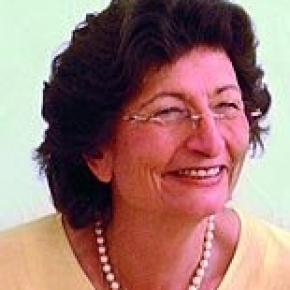 Frances Ruppert
Cursillos de Cristiandad
"I believe there will be only one reality to bear witness to: God's love made visible again through our lives. By showing our joy, our communion, the multitude of Communities and Movements can witness again that God loves us."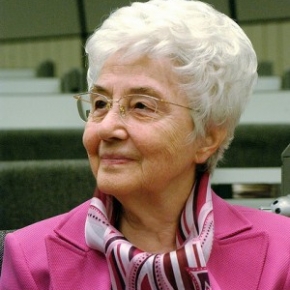 Chiara Lubich
Movimento dei Focolari
"Why do we do this? Because we love Europe. But we see it as it should be. We believe that even if the unification process took place fully, Europe still would not encompass everything we would hope for. It would still lack something – perhaps the most important thing – the spiritual dimension. Every Movement, every Community emerges as a response to a collective 'dark night of the soul' that presides over this world. In response to the darkness they project a light born of the Holy Spirit and build networks of brotherhood. Today more than ever we need to spread these networks wide and through mutual love create one universal network of brotherhood."
FROM OUR HISTORY
(to view individual years please click on the squares below)
THE STEERING COMMITTEE
Together for Europe is promoted by leaders drawn from 70 movements. By mutual agreement some of these form the "Steering Committee". They safeguard and further the spirit that permeates all initiatives of Together for Europe.