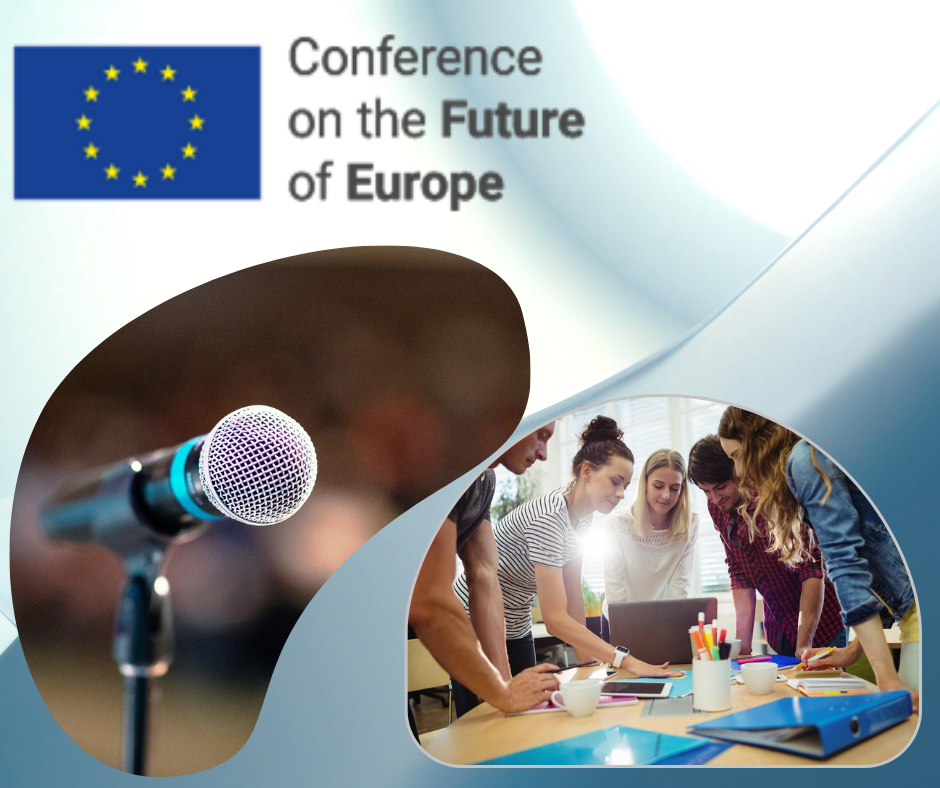 The European Conference on the future of the Continent
How can one bring together 446 million persons for an exchange of ideas? The European Commission and the European Parliament have launched a digital platform to allow communication between those living in Europe. The aim of the Conference is to formulate by 2022 new responses for the future of Europe and to trace the next steps toward European integration.
This Conference is a sign of the times. The future of Europe does not depend solely on politicians; indeed, more than ever before, it depends upon the responsibility of each person.
The dialogue between European citizens started on 19 April 2021 on the online platform futureu.europa.eu. All inputs are being collected, evaluated and published in 24 official languages. This applies also for discussions regarding reform proposals.
The topics are divided into 10 categories:
Climate change and the environment
Health
A stronger economy, social justice and employment
The EU in the world
Values and rights, rule of law, security
Digital transformation
European democracy
Migration
Education, culture, youth and sport
Other ideas
The Conference will go on till Spring of 2022, when a commission will synthesize the final results in a report and examines how they can be put into practice in a concrete manner.
Together for Europe invites you to participate in the Conference either as a private person, or as a group in a city or as a national Committee. In this way we can put forward ideas, desires and concrete proposals for the future of Europe based on the experience of Together, which is rich in Christian values.
For further information: futureu.europa.eu
Beatriz Lauenroth
Photo: Pixabay.com